Ironworker Hydraulische Presse Winkel Produktionslinie Effizienz
Vorschubgeschwindigkeit und Stanzgeschwindigkeit sind sehr schnell, verbessern die Produktionseffizienz erheblich. Für 50 × 50 × 4 mm Winkel kann es 9 bis 10 Tonnen pro 8 Stunden verarbeiten.
Die Andrückwinkeleinrichtung , der NC- Zustellwagen , die Materialauflageeinrichtung und die Spannklauen sind Zugang zum nationalen Patentschutz.
Nehmen PLC - Modul - Steuerung, Servomotor in der Fütterung, mit hohem Wirkungsgrad, stabiler Werkstückgenauigkeit.
Die Programmfunktion ist perfekt, bereits das nationale Patent erhalten, das Programm ist praktischer und leistungsfähiger.
E asy Programmierung, kann manuelles Programmieren und kann auch das Programm verwenden, das von lofting Software erzeugt wird . Es können NC.1-Dateien gelesen werden, die von der TEKLA-Software generiert wurden.
Alle Markierungen, Stanzen und Scheren in automatischer Vollständigkeit, alle fertigen Winkel können durch pneumatische Wendevorrichtung entladen werden, um die Arbeitsstärke zu erleichtern.
Markierungseinheit nimmt geschlossenen Rahmen mit guter Starrheit an.
Einzelklingenscheren, sparen Rohmaterial
Die Zufuhrförderer benutzen doppelte lineare Führung, und der Wagen ist neuestes Design, das die Maschinengeschwindigkeit und -genauigkeit verbessert .
Die Maschine ist die automatische spezielle Produktionslinie verwendet , um Winkelstahl Markierung (Circular / rundes Loch, oval / Schlitzloch) Stanzen und Scherung hauptsächlich im Bereich des Winkelstahlturm Industrie, Strom Armaturen, Strukturspeichereinrichtungen, und Stahlkonstruktion Bauindustrie usw.
D
ie Maschine besteht hauptsächlich aus Querförderer, rotierendem Ladesystem, Einlaufband, CNC-Einlaufwagen, Stanzeinheit, Markiereinheit, Schneidwerk, Entladeband, sowie hydraulischen, elektrischen und pneumatischen Systemen usw.
S pecifications:
Model
TAPM1010
Functions
punching, marking, shearing
Angle size(mm)
40×40×3~100×100×10
Max. punching (dia. × thi.) (mm)
Circular holes Ф26×10 (Q345)
Oval hole 22x50mm
Punching force (kN)
1000
Marking force (kN)
630
Shearing force (kN)
1200
Max. length of blank (m)
10 or 12
Max. length of finished (m)
8
Qty. of punch on each side (piece)
3
Qty. of marking group
4
Character size (mm)
14×10×19
CNC axis
3
Shearing mode
Single blade shearing
Angle feeding speed (m/min)
80
Programming mode

Lofting software or instruction program
Overall size(mm)
25000×6500×2500
Net Weight of machine(kg)
About 14300
Working conditions:


Working environment:
Working temperature:
-10ºC ~ 40ºC
Voltage:
380V, 50Hz, 3 Phase
Fluctuation of voltage:
±10%
Air supply:
1 MPa
Processing precision (The allowable tolerance):
1.
Two adjacent hole deviation of the same group
±0.5mm
2.
Two not adjacent hole deviation of the same group
±0.7mm
3.
Hole deviation of two adjacent group
±1mm
4.
Stadia (Distance from central of hole to edge )
±0.7mm


Hauptbestandteile:
No.
Name
Brand
Main Electric Components
1
PLC
Japan YOKOGAWA
2
Servo Motor
Japan YASKAWA
3
Servo Driver
4
Business Computer
China Lenovo
5
Photoelectric Switch
AUTONICS
6
Low-voltage electrical parts(Switches,Push button,
Breaker,Indicator light, Contactor switch and so on)
German SIEMENS
7
Proximity Switch(N.O)
AUTONICS
8
Proximity Switch(N.C)
AUTONICS
9
Power Supply
China Aerospace
Main Hydraulic Components
1
Hydraulic Valves
Italy ATOS
2
Vane Pump
America DENISON
Main Mechanical Components
1
Linear Slide
HIWIN
2
Ball Screw
HIWIN
Main Pneumatic Components
1
Punching Unit
Padding Block Cylinder
Japan SMC or AirTAC
2
Magnetic Switch
Japan SMC or AirTAC
Wenn ein Teilmodell aktualisiert oder geändert wird, verpflichten wir uns, denselben Teil mit der Qualitätsstufe zu verwenden, um es zu ersetzen.
Jede Änderung wird auf schriftlicher Form basieren, die von jeder Partei vereinbart wird.
Ersatzteilliste von T
APM
1010
:
No.
Name
Material
Qty.
Remark
1
Punch head
T10A
1 set
Including installed in machine
2
Cavity die
T10A
1 set
Including installed in machine
3
Upper blade
9CrSi
2
Including installed in machine
4
Nether blade
9CrSi
3
Including installed in machine
5
Punching mould
ZG45
5
Including installed in machine
6
Punch head pole
T10A
5
Including installed in machine
7
Punching screw nut
40Cr
5
Including installed in machine
8
Upper claw
T10A
2
Including installed in machine
9
Nether claw
T10A
2
Including installed in machine
10
Character box
T10A
5
Including installed in machine
11
Character(numbers+letters)
TAPM1010.5-12
2 sets
Including installed in machine
12
Proximity switch
Normal open
1
AUTONICS
13
Proximity switch
Normal close
1
AUTONICS
14
Photoelectric switch
1
AUTONICS
15
O ring + Combination pad
1set
16
Inner hexagon spanner
1 set
17
300mm adjustable spanner
1
18
150mm Screwdriver (- /+)
2
19
Spanner for punch head
1
Manufacturer made
20
Spanner for double nipple
2
Manufacturer made
21
Standby paint
1 pail
22
Operation Manual
2 sets
Die Stempel und Matrizen liefern wir nur für den Test der Maschinenbenutzung, wenn Sie unterschiedliche Durchmesser benötigen, bitte bestellen Sie unabhängig.
Packliste von TAPM 1010:
| | | | |
| --- | --- | --- | --- |
| No. | Name & Specification | Qty. | Remark |
| | Main machine | 1 | |
| | Hydraulic pressure station | 1 | |
| | Electric cabinet | 1 | |
| | Operation cabinet | 1 | |
| | Blank material rack | 4 pcs | |
| | Overturn loading rack | 4 pcs | |
| | Infeed NC carriage | 1 | |
| | Loading conveyor | 14m | |
| | Unloading conveyor | 12m | |
| 10 | Spare parts | 1 box | Refer to Spare parts list |
| 11 | Spare part list | 1 set | |
| 12 | Operation Manual | 2 sets | |
| 13 | Attachment drawing | 2 sets | |
| 14 | Certificates | 1 set | |
| 15 | Packing list | 1 set | |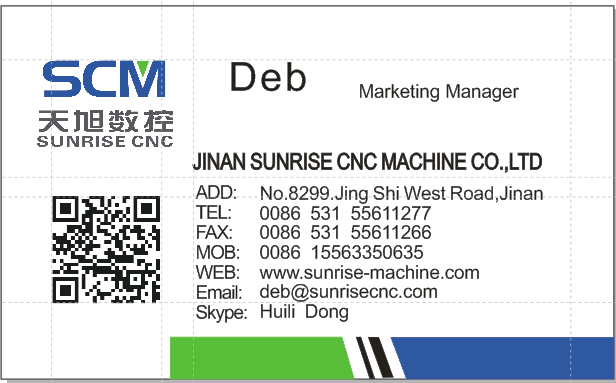 Produktgruppe : Stanzmaschine > Winkel Stanzmaschine